OUR PARTNERS
PLAYBOOK's goal is to create value for our clients. We work with partners around the globe to ensure you get the service and support you need. Our consultants are the best in their field and are all experts in the delivery of new products leveraging Lean and PLAYBOOK project execution software.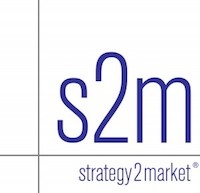 New product development experts, Strategy 2 Market, specialize in medical devices and industrial products.
Since 2002, they have worked with companies to achieve three primary goals:
1. To drive new product revenue through a comprehensive and strategically aligned program
2. To reduce the complexity of the new product development process and improve time to market
3. To assist organizations in choosing the right projects and optimizing resources

29 N. Wacker, Suite 701
Chicago, IL 60606
Mary Drotar
p: 312-212-3144
e: mdrotar@strategy2market.com

TechZecs LLC is a group of senior business consultants, each with many years of executive experience, specializing in helping technology companies grow through innovation, new product development and reducing time-to-market. We can quickly assess your strengths and gaps, then roll up our sleeves to help you implement the needed changes. We have Principals located in the USA, Europe and Southeast Asia.
Dr. Scott S. Elliott
t: +1 415 830 5520
e: scott.elliott@techzecs.com
PLAYBOOK in EUROPE

eBOM delivers cutting edge knowledge for R&D Companies to become more efficient and competitive. eBOM was founded in 2010 with a vision that western companies need superior knowledge and skills in R&D methods to stay ahead of competition from low salary countries.
eBOM works with customers to deliver better co-operation in R&D projects, run a lean office and take full advantage of Product Lifecycle Management, to become 30-50% more efficient in their daily work.
eBOM firmly believes that improved tools and methods change traditional behaviors, and in the long run, make the cultural changes required to ensure success in R&D.
STOCKHOLM MALMÖ
eBOM AB eBOM AB
Oxelvägen 5 Skeppsgatan 19
191 43 Sollentuna 211 11 Malmö
Daniel Nihlén, VP Sales
t:+46 704 86 89 85
e: daniel.nihlen@ebom.se
PLAYBOOK IN ASIA/AUSTRALASIA

LeanIT is focused on providing Lean and Agile project management and business transformation services to companies within the Australasian region. The founders have over 30 years of combined experience within Information Technology and have mixed this experience with proven management techniques to provide a service that delivers real value for customers. Applying this services to your business provide many benefits such as; a clear visual understanding of your business or project, an engaged workforce that utilizes their intelligence for your business, and a team that can change with the ever changing business environment.