Did you know the biggest cause of late projects is something you can't even detect?

And it can double the length of your project without anyone knowing?

Simply put, your team members are working on the wrong things at the wrong time. Every time that occurs the end date "only" moves one day. But it happened a lot… Watch our demo video and learn how Playbook was designed to fix this.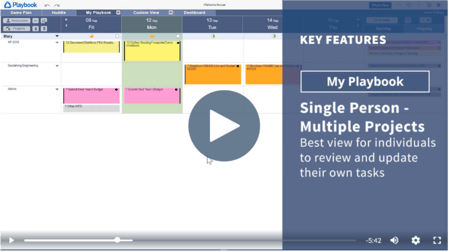 We'll cover:
Why you can't detect the biggest cause of late projects

How to calculate the delay impact of just this issue alone

A cool trick you've never seen a project management tool do

A preview of real-time status reports that are meaningful