Project reporting that matters

Can you answer the question, did your project slip yesterday? If so, do you know why? What about knowing the status of every project in your portfolio?
There are other questions that need to be answered too. For example, what is the real cause of project delays in your company?
Product development is a complex endeavor. It takes multiple people, often working in a matrix management system, with a myriad of skill sets and competing demands to get products to market. Project plans are complex and work estimates are imperfect.
In this environment, traditional project management tools and methods render product development a reactive exercise. Teams operate in the dark. The project status is unknown. Development delays are often difficult, if not impossible to identify—let alone to predict and manage effectively.
So what is causing projects to go off track? We recently concluded a study on dozens of projects and discovered that daily slips have the biggest impact on project timelines—bigger than procurement delays, technical issues, and scope creep combined.
A single slip doesn't sound like much, but daily slips accumulate quickly and easily double the length of your project.
The answer is in the data

So how do you prevent daily slips?
The good news is that with the right reporting information at your fingertips, daily slips can be easily prevented, which means that project predictability is largely under your control. You need a product development process and tool that ensures your projects are visible coupled with a project reporting suite that delivers actionble information.
The result, predictable product delivery.
Project portfolio status report
Playbook has a powerful Key Performance Indicator (KPI) reporting suite that is purpose-built to ensure teams have the right information to proactively mitigate daily slips and other delays before they occur. Importantly, the reports are zero-touch and available in real-time. Let's start with the portfolio status report which provides a bird's-eye view of the real-time status of every project in your portfolio.
In the image below, the portfolio status report shows Project Teams and Management the status of each project as well as what caused every delay.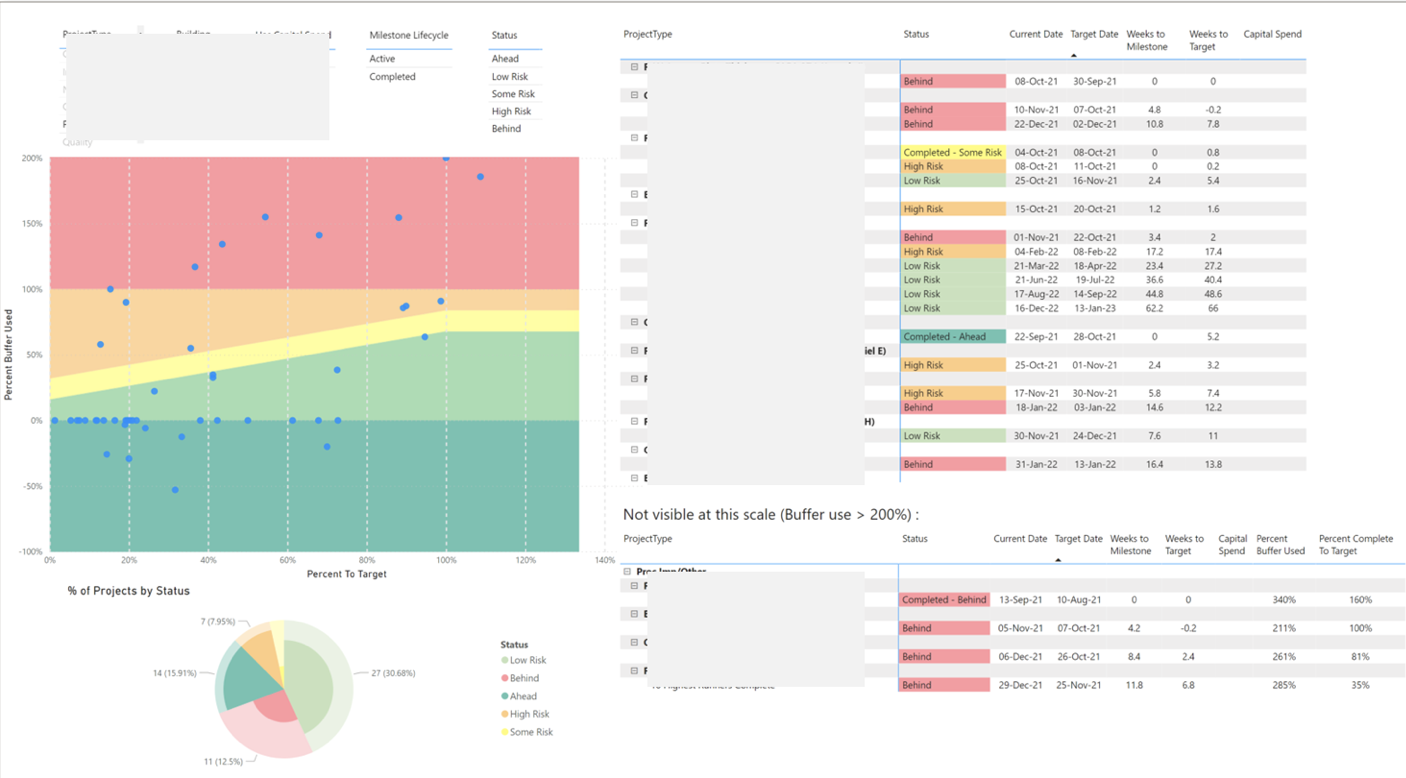 Individual milestone status
Additionally, the individual milestone status report shows the status of every major milestone in the portfolio along with its associated risk, and gives teams the ability to mitigate delays before they occur. Teams get a complete view of:
what milestones are at risk now of delaying the project;
when delays are likely to occur;
retrospectively, what caused every delay by milestone;
how big the delay was;
what actions were taken to mitigate the delay; and,
a visual history of project status.

The retrospective information allows teams to identify systemic issues to improve future project management performance.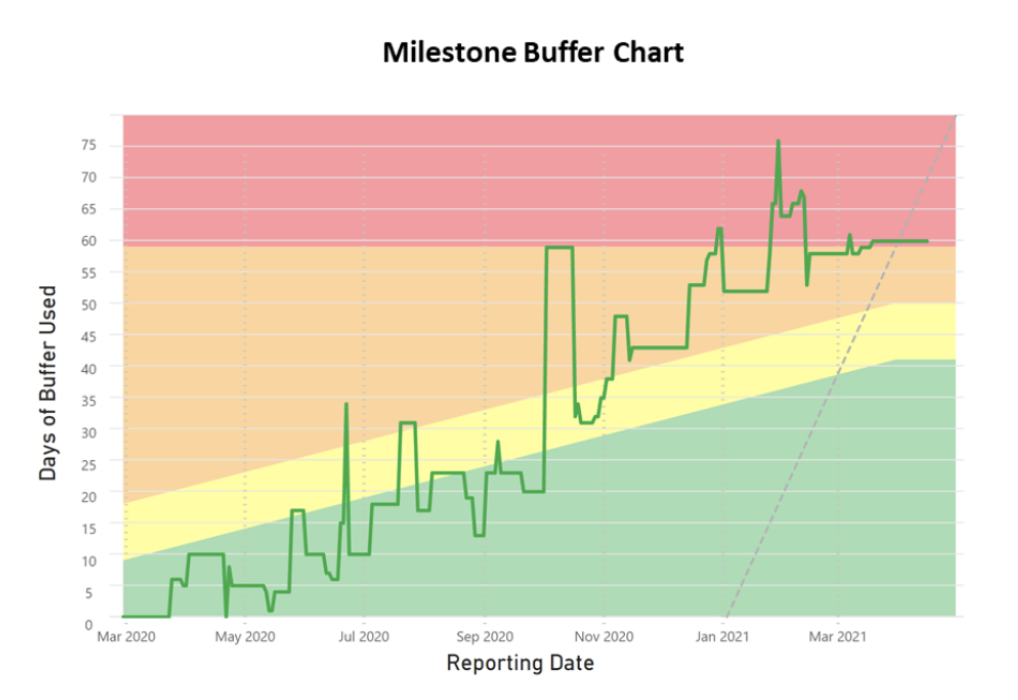 Resource loading by criticality report
Resource management is one of the most important activities to keep projects running smoothly. However, most project management tools don't show you resource loading by criticality. Understanding loading by criticality matters because only resources assigned to critical tasks are at risk of delaying the project.
The resource loading report in Playbook allows you to drill down to the resources and exact tasks that are causing the loading. This information enables you to easily make decisions about what to do before the delay occurs and how to support critical team remembers to deliver on time, every time.
In short, this information enables you to easily make decisions about what to do before the delay occurs.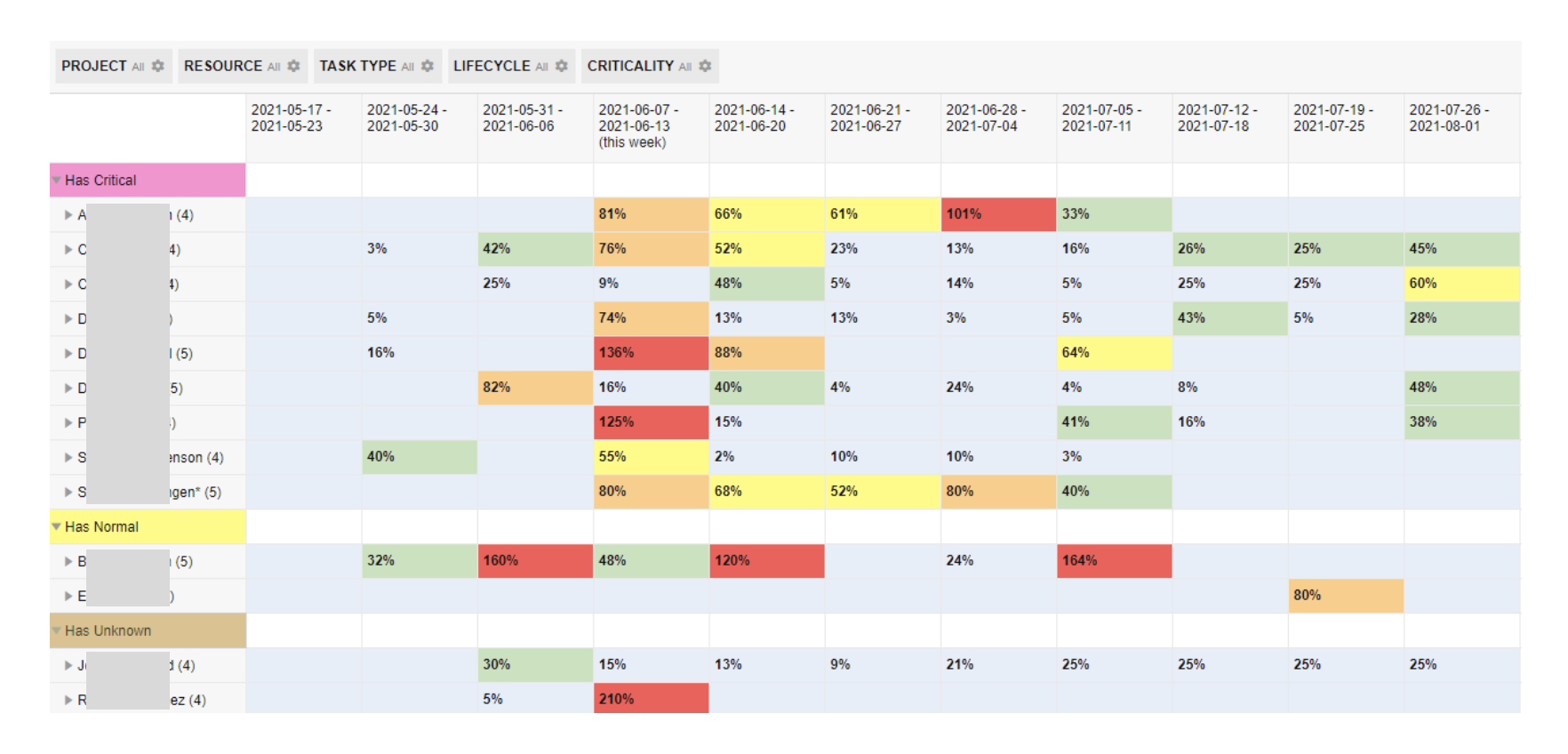 The data is accurate
Because data accuracy is critical to reporting efficacy, Playbook reports on the frequency with which team members are updating their tasks. Just like all of the other reports in the KPI suite, this report is always available and does not require manual effort.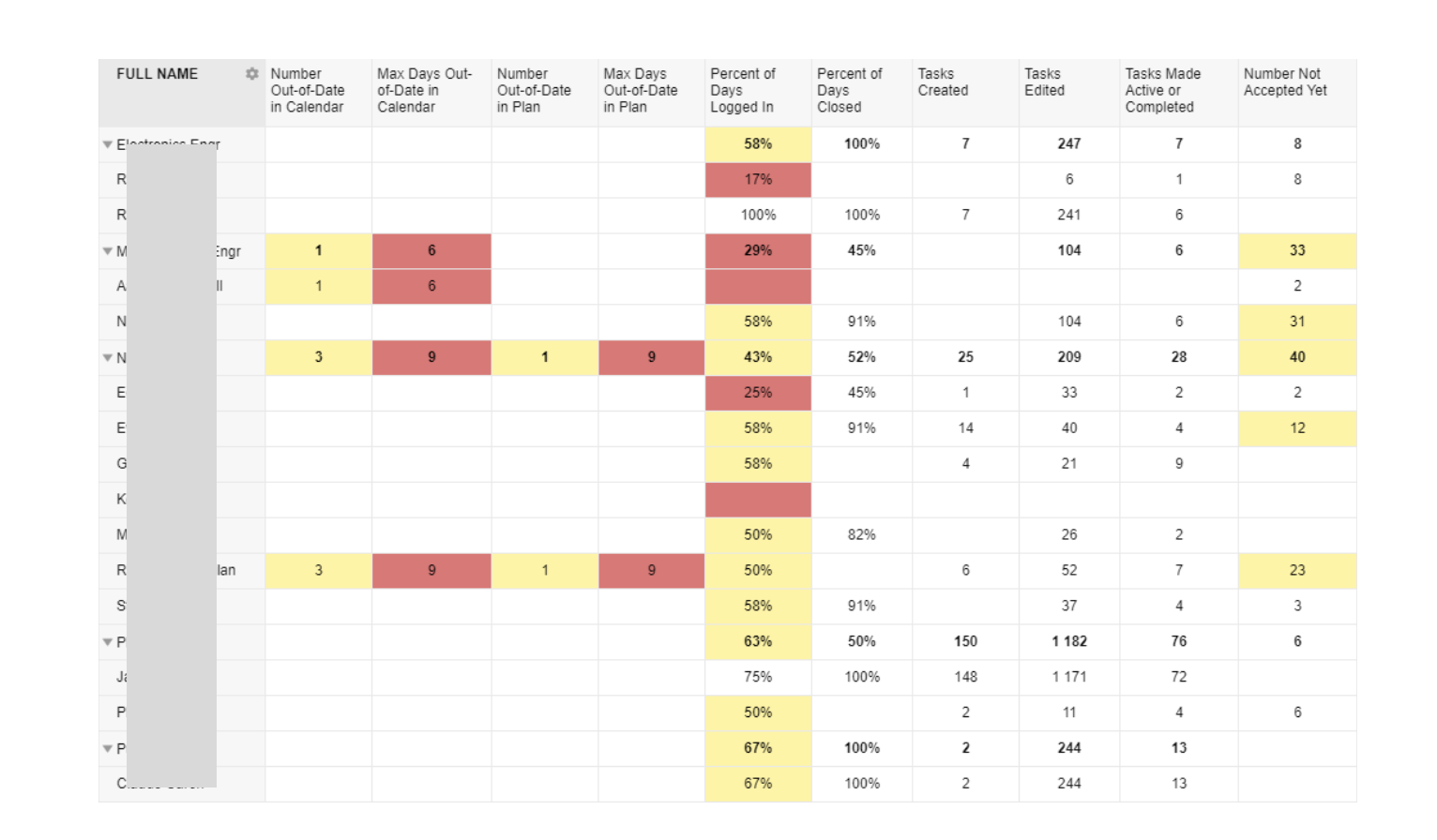 The plan also needs to be up to date in real-time
One of the biggest complaints about traditional PM tools is that the plans are always out of date. And that's because it's usually one person's job to keep the plan up to date by asking team members about the status of work that is underway.
Playbook solves this problem by automatically updating the plan every time a team member updates a task they completed.
Team member updates only take two minutes or less per day and ensure that all of the information is accurate so that Playbook has the correct priorities for everyone.
Visible, Actionable Predictable
It's our mission to ensure projects are actionable, visible, and predictable, and we are continuously evolving our product suite with this very goal in mind.
Book a time for a strategy session with us. We'd love to walk you through the KPI reporting suite in detail, understand the issues you are facing, and how we can better support your goals for a more predictable product development outcome.