Lean Case Study: Nothing short of electric, Silicon Valley grid solutions company crushes timelines using PLAYBOOK.
Result: High-powered custom transformer delivered in 5 weeks -- an 85% reduction from industry average.
Listen to the case study (1 min. 26 sec.).
"...PLAYBOOK added that catalytic capability to use all the other pieces in the right way."
A grid solution company based in Silicon Valley had a problem to solve. How do you maximize a team of exceptionally skilled people to deliver the best possible product to market under a highly constrained time frame?
The team, both highly motivated and innovative, was ready to embrace a new method and tool set and decided to implement PLAYBOOK.
According to the CTO, the adoption of PLAYBOOK's lean and flow approach was key in aligning so many different work streams, and the results were astonishing.
"What we have achieved with a unified Lean project management method and tool is multidisciplinary communication synchronized at high-speed."
"...We took what is typically a 6 to 9 month time frame for designing, building and launching high-powered custom transformers down to 5 weeks."
"Simply amazing."
Lean Case Study: Milwaukee Valve Wins Big with Lean Transformation
"It's early recognition and communication of tasks and this awareness across the organization and all of the functional disciplines of what is required to get this done..." John Labellarte, VP & Chief Operating Officer of Milwaukee Valve.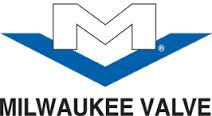 Result: Milwaukee Valve delivers early while transforming their product development process.
---
Due to a recent increase in new business opportunities, Milwaukee Valve's new product development initiatives had outgrown what the current processes could support. It was time to put the right tools and Lean Product Development processes in place to ensure Milwaukee Valve's success.
"It was a case of both reinvigorating the process alongside the right tools in order to support a new vision of collaborative delivery, where core functions were aligned around strategic goals. Milwaukee Valve wanted consistency in delivery, meeting and exceeding deadlines, and maintaining quality...
"I am very pleased to say that we had our first significant, major milestone with them (our new client), and not only were we on time, we were slightly early leveraging PLAYBOOK's Lean project management software and method. More importantly, everything worked out as planned. And to come through with something like that spoke volumes. Not only to me as an executive in the company, but the feedback that I got from people involved in the process....
Project team members told me point blank that we would not have done this had we not had Strategy 2 Market and PLAYBOOK help us organize and launch these activities that we put in place.
Want to hear more? Listen to John Labellarte talk about his experiences and the Lean transformation at Milwaukee Valve:
Lean Case Study: RAM gets 100% of its new product development projects done with half the staff

Result: Staff is empowered to succeed with half its resources using PLAYBOOK
---
RAM implemented PLAYBOOK Lean project management software to meet new product development demands with 50% of its usual staff over 9 months. With PLAYBOOK and a few adjustments to day-to-day project management practices, RAM delivered the same amount of products to market. With three online training sessions, the entire RAM R & D project team experienced the value of real-time information: Increasing project velocity and innovation, while minimizing risk.
Lean Case Study: CONMED tosses manual project boards and completes 28 projects in 9 months

Result: CONMED has taken lean product development initiatives to an unprecedented level of efficiency
---
CONMED, a medical equipment company has been using PLAYBOOK for lean product development and sustaining engineering and quality (CAPA) projects for two years. In the first year, CONMED completed 28 projects in 9 months. CONMED attributes its success to its ability to visualize dependencies and inter-dependencies made possible with PLAYBOOK. Happily, this year CONMED was able to catch up on its quality backlog and is completely up to date. CONMED employees embrace PLAYBOOK methods and software from day one -- all new staff are introduced to PLAYBOOK as part of their orientation. Lean product development is their culture.