"We had a great team with a diverse set of skills and just as diverse approaches to product development. The fact that the team was up and running in two weeks with PLAYBOOK was phenomenal and speaks well of the company and the product. The team and I couldn't be more pleased with the outcome and its impact on our hardware development process. It's been a truly positive experience all around -- from training to implementation."
- Robert Pendergrass, Product Realization Team Builder

"The level of communication, the level of accountability, the visibility of progress is unprecedented here. So we are very happy with that. "
- Craig Speier, Director or Engineering

"The biggest benefit I see is better team communication. The huddles are very good at keeping the project team up-to-date with the lastest project news. I like to be able to see how the project is going and how resources are being utilized on the project and across the organization. This is the most in-depth look I have had into resource utilization across projects."
- Kris Coffee, Team Member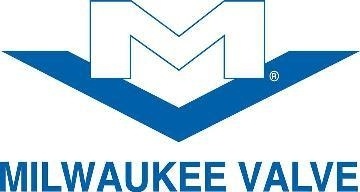 "It's early recognition and communication of tasks as well as the concept of the pull system and the daily huddles. It's an awareness across the organization of what is required to get the job done. I can tell you first-hand from talking to people, we now have an appreciation across the organization of all the functional disciplines and what the other person is doing. I think our people now realize that it is more than this department or that department or this person - to be successful it's an organizational effort that's got to be communicated and communicated frequently..."
- John Labellarte, VP and Chief Operating Officer
"PLAYBOOK lets me keep track of the projects I'm working on. It also lets me know when I need to start the next project - what is the next priorty. It's a great tool to keep track of how long I'm working on a task and how many days it took me to complete a model."
- Team Member

"What we have achieved with a unified method and tool is multidisciplinary communication synchronized at high-speed."
"...We took what is typically a 6-to-9 month timeframe for designing, building and launching high-powered custom transformers down to 5 weeks. Simply amazing."
- CTO, Grid Solutions Company

"I like the visibility. Seeing all parts of the project laid out is great. Prior to this (having PLAYBOOK), we lacked a plan or only one or two of us had visibility to the plan. The stand-ups have been a great way to stay on target. We still tend to get into a bit of detail when conducting stand-up meetings, but it's working and we are progressively getting better at managing them effectively. Pulling work is great, no one need remind me. I can see at any one time what has to be done."
- Team Member

"Cutting new product development cycle-time is probably the most important thing we need to do...I had asked our VP of R&D to look at how we could do it better. Cutting project delivery time by 50% is not something you can ignore."
- Dave Murray, President

" I have to admit, I normally am very skeptical about any project management tool and usually steer clear of them if I can. However, I found myself starting to rely on PLAYBOOK in order to keep up to date with what I had to do next."
- Jon Goff, Electrical Engineer

"We understand the entire change and the hand-offs in particular, which has greatly contributed to us minimizing waste. You can see dynamically the critical chain and the impact of changes. The daily project board now has some context. The nice thing is we can see not just the task, but the task in the context of the chain. This interplay between the daily view, the individual view and the Gantt chart view has been invaluable."
- Craig Speier, Director of Engineering

"I see us all with our eyes on the prize; being more focused on project details and not letting things slide."
- Team Member
"Communication is so much better here. My team is empowered. Their day is less confusing. They do their own planning. They are 'tickled pink'. My guys can see daily what is happening and now I can focus on strategic planning. PLAYBOOK renders [the project management software we were previously using] completely useless."
- James Zografos