OUR LEADERSHIP
David, Eric and Paul were on the hunt for a lean and agile product development tool that worked for new product development projects. After 17 years of consulting they had found a method to speed up new product development, while delivering high quality products and happy, engaged teams.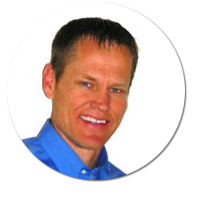 David Paulson
By the end of his first day as a mechanical engineer, David realized he liked fixing process problems more than working on the design problems. So five years later he ventured out on his own to improve the work environments at other companies. In the seventeen years since, he has been exposed to an incredibly wide variety of problems faced by product developers. This experience has taught David several key lessons and their caveats: which solutions work, and more importantly, which ones don't; how to make change occur quickly, but also endure; and how to implement these solutions so that clients get what they want the most—business results. As Co-Founder, President and CEO of Accuer, David inspires the PLAYBOOK team to continue to look for ways to improve the value, simplicity and impact of their solutions.
David has a BSME from South Dakota School of Mines and Technology, and an M.S. in Management Science from University of Central Texas.
On a Personal Note
David lives in Boulder, CO and when he's not working he can usually be found on some kind of adventure with his amazing wife and three kids.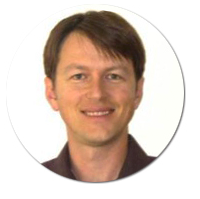 Eric Graves
Aerospace and mechanical engineer turned NPD systems engineer, Eric is the VP Technology for PLAYBOOK and leads the team of developers to enhance and evolve the software. Eric's intellectual pursuit is taking the best of Lean, Agile and Theory of Constraints and adapting them to increase project velocity, product quality and create innovative, happy new product development teams. As PLAYBOOK's lead blogger and deep thinker, Eric loves engaging our clients in in-depth conversations to enhance new product development.
Eric graduated with Honors from Purdue University with a BS in Aerospace Engineering and a MS in Mechanical Engineering. Eric is CMII certified.
On a Personal Note
Eric lives in Nederland with his wife and two kids and on the weekends can be found applying PLAYBOOK methods to his personal projects such as renovating his mountain home and restoring a 1964 Corvair.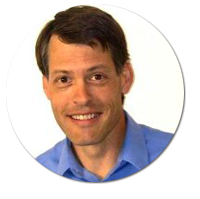 Paul DeLong
As co-founder and VP Services for PLAYBOOK Paul leads the services team and is a key contributor in the development of the proprietary methodology and software. Paul was a Certified Master Trainer for a major PLM company for over 10 years because he loves to help people master new technology. He has been called "the best part of training" by his clients because of his undeniably warm and magnetic personality and ability to inspire people to learn and adopt new behaviors.
Paul's early experiences as a Mechanical Engineer developing national defense weapons for Lockheed Missiles and Space led him to question existing product development methods and ultimately drove him to discover what makes new product development go faster, with greater innovation while delivering higher quality products.

Paul has a BS in Mechanical Engineering from Purdue.
On a Personal Note
Paul believes in work-life balance and is an accomplished cyclist, father and husband. Paul hones his Lean and Agile skills mountain biking where no man has gone before! He and his family are based in Nederland, Colorado.